Team building from £25 pp to £125 pp
Looking for a team building somewhere in the United Kingdom? With the budgeting for this year the company has taken into account that the company is going to organise a joint activity for all employees. The boss gave you the task to organise something. Do not let this opportunity go to waste and organise something that nobody will forget! There are all kind of things you can do with this budget: throw a party, have a bite together, watch a performance in the theatre and so on. All these activities are fun to do but it does not let your company grow. You need to organise a team building! This will make your boss and colleagues happy. All team building activities are fun to do and will make your team function better. Which results in better work performance and eventually growth for the company! Original team building can be organised all over the UK. Ideas for cities to go to for your teambuilding day are: London, Liverpool, Birmingham, Manchester, Nottingham and Bristol. Of course it is also possible to organise an team event at your own company. We hope you can find some inspiration out of this page for your team building. If you want to get more information about a specific activity (or team building days) do not hesitate to ask. Good luck with choosing an activity out of all the nice team building.
Onemotion Partner & Preferred Partner quality mark
We want to achieve a very optimal experience for our customers, both in preparation and on the day of the event itself. What we see as an important indicator of quality is the time in which we cooperate with a partner to great satisfaction. That is why we have 2 quality marks that represent this idea.



Onemotion partner Quality Mark
This partner is working with us.
The co-operation with this partner leads to a high satisfaction for customer, partner and Onemotion.

Onemotion Preferred Partner Mark
This Partner has been working with us for at least 3 years, resulting in a high satisfaction for customer, partner and Onemotion.
The partner is a true expert.
Team building in the United Kingdom
Team building London
London, Woking, Southend-on-sea Chlemsford, etc. - Team building London
Team building Liverpool
Liverpool, Ellesmere Port, Chester, Warrington, etc. Team building Liverpool
Team building Birmingham
Birmingham, Wolverhampton, Worcester, Telford etc. Team building Birmingham
Team building Leeds
Leeds, Castleford, Wakefield, Wetherby etc. Team building Leeds
Team building Sheffield
Sheffield, Rotherham, Chesterfield, Barnsley etc. Team building Sheffield
Team building Bristol
Keynsham, Bath, Chipping Sodbury etc. Team building Bristol
Team building Manchester
Oldham, Rochdale, Bolton or Wiganetc. Team building Manchester
Team building Leicester
Loughborough, Melton Mowbray, Coalville or Oakham. Team building Leicester
Team building Coventry
Northampton, Kettering, Rugby or Royal Leamington Spa. Team building Coventry
Team building Hull
Beverley, Grimsby, Scunthorpe or Selby. Team building Hull
Team building Bradford
Halifax, Shipley, Brighouse or Thornton. Team building Bradford
Team building Stoke-on-trent
Kidsgrove, Stone, Congleton or Crewe. Team building Stoke-on-trent
Team building Wolverhampton
Wombourne, Walsall, Bloxwich or Telford. Team building Wolverhampton
Team building Nottingham
Grantham, Newark-on-trent, Mansfield or Loughborough. Team building Nottingham
Team building Plymouth
Plympton or Ivybridge. Team building Plymouth
Team building Southampton
Portsmouth, Eastleigh, Waterlooville or Fareham. Team building Southampton
Team building Reading
Newbury, Basingstoke, Farnborough or Maidenhead. Team building Reading
Team building Norwich and East England
Essex, Suffolk and the rest of East England. Team building Norwich
Team building Cardiff and Wales
Cardiff, Swansea, Newport and the rest of Wales. Team building Cardiff
WHY TEAM BUILDING IDEAS?
best team building

ideas in town

book directly at the

organizing company

find your inspiration

here!

the best market

prices available
---
Your activities here?
please visit the contactpage and send us a message
TEAM BUILDING IN THE UK
England is the perfect set for your teambuilding activity! You can choose to stay in your own area or to travel to another area. There are a lot of possibilities. In the East lies the capital city of the UK: London. This is a city you must have visited once in your life. It would be an unforgettable to visit this city with your colleagues. You will always remember that you went here together. In the South of England we have the cities Reading, Plymouth and Southampton. These places have a lot to offer and are definitely suitable for your team building day. In the West of Great Britain lie the cities Bristol, Liverpool and Manchester. All three cities are very lively, you will not get bored when you are here. In the middle of the UK you can find more cities that you can visit for your teambuilding day: Birmingham, Leeds, Sheffield Leicester, Coventry, Hull, Bradford, Stroke-on-Trent, Wolverhampton and Nottingham. You have to make a decision for a city based on how far you want to travel and which city fits your budget. Of course transportation can be arranged and in every city it is possible to book a hotel and stay the night. But it does not matter which city you choose, you can have a good time with your colleagues everywhere!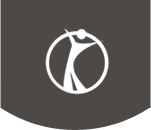 Teambuilding ideas
We would like to inspire you by providing you with interesting teambuilding ideas in the UK and abroad.
Teambuilding ideas
The best teambuilding ideas in town.
Book directly at the organising company.
No unnecessary costs
The best market prices available
Interesting links