Teambuilding ideas for the United Kingdom
Book directly at organising company
Your no-strings-attached information request will be sent directly to the appropriate partner. As a result, there are no fees for unnecessary intermediaries. Also questions, comments or requests will be givin directly to the partner.
No unnecessary costs
You will be booking directly with the partner itself. The contact with this partner is simple and fast. You discuss with the partner all your wishes to organize unforgettable teambuilding ideas.
The best market prices available
Onemotion is constantly searching for new partners. We are looking for the best price/quality ratio. As a result, the customer will always get the best offer.
Teambuilding ideas
Are you planning a team building in the United Kingdom? With your collegues working on the team proces? What do you know about your collegues? Do they have children? What about the personality they have? Did you think about the time you spend with your collegues? Sometimes you spent more time with them then you do with your own family. Funny isn't it? This might be the reason that a lot of bosses choose to have a team building to bring the team closer together. Teambuilding ideas wants to help you with nice teambuilding ideas in the UK. If you look at the meaning of team building it's defined in: ability to identify and motivate individual employees to form a team that work together. But maybe you have your own definition of the word. Team building ideas can have a lot of different purposes. Maybe you want to optimise the social relationships? Or maybe you want to clarify the roles of each team member? Maybe you have a problem in the team and you want to have team building ideas to resolve the problem. This website has a lot of different team building ideas for you and your company. Maybe you want to choose climbing to help you and your collegues rely on each other. Perhaps you want to choose something different like a tactical game to see how collegues behave, arguing, refuse or learning new things.
And how will the team building idea that you choose influence the usual behavior once they are back in the workplace with the daily problems? When you are planning it is really important to define a purpose. Do you want to develope strengths of different people, make a thight group or resolve different weaknesses? Before you book it's important to define the purposes. What is the purpose behind this important moment? Before this important moment starts you can think about identifying issues. Are there conflicts? Do team members need each other? Can they help each other more than they do now? What are individual qualifications? How to boost the morale? There are so many questions and purposes. When you spend time in preparing the purpose you can easily find a nice team building idea that will effect most of the purposes. With positive results for your company. There are many different teambuilding activities, each for different issues. Are you searching for team building ideas London? Or maybe one in Birmingham, Liverpool or other cities? On this website we want to help you choose the correct teambuilding idea(s) that can help your team or company (check out the Dutch Onemotion teambuilding page for activities in Holland). We wish you a nice day!
Team building ideas in the United Kingdom
Team building ideas London
London, Woking, Southend-on-sea Chlemsford, etc. - Team building London
Team building ideas Liverpool
Liverpool, Ellesmere Port, Chester, Warrington, etc. Team building Liverpool
Team building ideas Birmingham
Birmingham, Wolverhampton, Worcester, Telford etc. Team building Birmingham
Team building ideas Leeds
Leeds, Castleford, Wakefield, Wetherby etc. Team building Leeds
Team building ideas Sheffield
Sheffield, Rotherham, Chesterfield, Barnsley etc. Team building Sheffield
Team building ideas Bristol
Keynsham, Bath, Chipping Sodbury etc. Team building Bristol
Team building ideas Manchester
Oldham, Rochdale, Bolton or Wiganetc. Team building Manchester
Team building ideas Leicester
Loughborough, Melton Mowbray, Coalville or Oakham. Team building Leicester
Team building ideas Coventry
Northampton, Kettering, Rugby or Royal Leamington Spa. Team building Coventry
Team building ideas Hull
Beverley, Grimsby, Scunthorpe or Selby. Team building Hull
Team building ideas Bradford
Halifax, Shipley, Brighouse or Thornton. Team building Bradford
Team building ideas Stoke-on-trent
Kidsgrove, Stone, Congleton or Crewe. Team building Stoke-on-trent
Team building ideas Wolverhampton
Wombourne, Walsall, Bloxwich or Telford. Team building Wolverhampton
Team building ideas Nottingham
Grantham, Newark-on-trent, Mansfield or Loughborough. Team building Nottingham
Team building ideas Plymouth
Plympton or Ivybridge. Team building Plymouth
Team building ideas Southampton
Portsmouth, Eastleigh, Waterlooville or Fareham. Team building Southampton
Team building ideas Reading
Newbury, Basingstoke, Farnborough or Maidenhead. Team building Reading
Team building ideas Norwich and East England
Essex, Suffolk and the rest of East England. Team building Norwich
Team building ideas Cardiff and Wales
Cardiff, Swansea, Newport and the rest of Wales. Team building Cardiff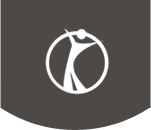 Teambuilding ideas
We would like to inspire you by providing you with interesting teambuilding ideas in the UK and abroad.
Teambuilding ideas
The best teambuilding ideas in town.
Book directly at the organising company.
No unnecessary costs
The best market prices available
Interesting links