Teambuilding London from £25 pp to £250 pp
Is the annual event of your company coming up? Are you planning to go on a weekend to London with your friends? Or are you just looking for an activity to do with the whole family? Then do an activity that involves team building! This team building London page can help your employees to perform better at work. Or it can improve the friendship with your friends because you get to know each other better when you learn how to work as a team. You can incorporate team building into all kind of activities or you can do an activity that's all about team building. In London the possibilities are uncountable (if you want take it even further, check out team building New York by Festaz). If you want to do an activity that's all about team building you can think of building or accomplishing something together as a team.To accomplisch this you need to work together and trust each other. When you want to incorporate team building into an activity you can choose a game that you need to play in teams. This way you 'force' people into working together because they have the same goal: winning the game! As you can see a lot is possible if you think of a team building activity. So take a look at the options down below and ask for more information when you are interested.
Onemotion/Festaz Partner & Preferred Partner quality mark
We want to achieve a very optimal experience for our customers, both in preparation and on the day of the event itself. What we see as an important indicator of quality is the time in which we cooperate with a partner to great satisfaction. That is why we have 2 quality marks that represent this idea.



Onemotion/Festaz partner Quality Mark
This partner is working with us.
The co-operation with this partner leads to a high satisfaction for customer, partner and Onemotion/Festaz.

Onemotion/Festaz Preferred Partner Mark
This Partner has been working with us for at least 3 years, resulting in a high satisfaction for customer, partner and Onemotion/Festaz.
The partner is a true expert.
Team building in the United Kingdom
Team building ideas London
London, Woking, Southend-on-sea Chlemsford, etc. - Team building London
Team building ideas Liverpool
Liverpool, Ellesmere Port, Chester, Warrington, etc. Team building Liverpool
Team building ideas Birmingham
Birmingham, Wolverhampton, Worcester, Telford etc. Team building Birmingham
Team building ideas Leeds
Leeds, Castleford, Wakefield, Wetherby etc. Team building Leeds
Team building ideas Sheffield
Sheffield, Rotherham, Chesterfield, Barnsley etc. Team building Sheffield
Team building ideas Bristol
Keynsham, Bath, Chipping Sodbury etc. Team building Bristol
Team building ideas Manchester
Oldham, Rochdale, Bolton or Wiganetc. Team building Manchester
Team building ideas Leicester
Loughborough, Melton Mowbray, Coalville or Oakham. Team building Leicester
Team building ideas Coventry
Northampton, Kettering, Rugby or Royal Leamington Spa. Team building Coventry
Team building ideas Hull
Beverley, Grimsby, Scunthorpe or Selby. Team building Hull
Team building ideas Bradford
Halifax, Shipley, Brighouse or Thornton. Team building Bradford
Team building ideas Stoke-on-trent
Kidsgrove, Stone, Congleton or Crewe. Team building Stoke-on-trent
Team building ideas Wolverhampton
Wombourne, Walsall, Bloxwich or Telford. Team building Wolverhampton
Team building ideas Nottingham
Grantham, Newark-on-trent, Mansfield or Loughborough. Team building Nottingham
Team building ideas Plymouth
Plympton or Ivybridge. Team building Plymouth
Team building ideas Southampton
Portsmouth, Eastleigh, Waterlooville or Fareham. Team building Southampton
Team building ideas Reading
Newbury, Basingstoke, Farnborough or Maidenhead. Team building Reading
Team building ideas Norwich and East England
Essex, Suffolk and the rest of East England. Team building Norwich
Team building ideas Cardiff and Wales
Cardiff, Swansea, Newport and the rest of Wales. Team building Cardiff
WHY TEAM BUILDING IDEAS?
best team building

ideas in town

book directly at the

organizing company

find your inspiration

here!

the best market

prices available
---
Your activities here?
please visit the contactpage and send us a message
LONDON AND SURROUNDINGS
London is of course the capital city of England, the place where it all happens. Next to the fact that you can do your team building activity here in London, you can do a lot more! London has everything, shopping centres, culture, beautiful architecture, theatre, music, and so on. Shopping in London is not something you can do when you are in a hurry. The city has so many places where you can shop and it is always busy! So take your time and do not forget to visit unique shopping centres like Harrods and Covent Garden. When it comes to culture, London has a lot to offer. There are eighteen museums in the city, including the British Museum, Madame Tussauds, the Sherlock Holmes Museum and Tate Modern. You can fill a whole weekend by visiting museums in London, but there is a lot more so divide your time wisely. Take now the architecture in London. The city has some old characteristic sites and some big skyscrapers. The most popular and stunning buildings in London are: the London Bridge, The London Eye, Buckingham Palace, National Gallery, One Canada Square. Also London had a lot to offer concerning music and theatre. In the city you can find the Royal Albert Hall, where big British names as Adele and Ed Sheeran ever performed, and the Piccadilly Theatre where all big performances are shown. London has a lot more to offer but so do the cities around London. Take now Woking. This place is famous for being the city where the police series Holby Blue are taped, for being the landing place for Martians in the book of H.G. Wells, the War of the World and for being the headquarters of the Formula 1 McLaren team. Another place around London that you need to visit is Southend-on-Sea. This place has the largest pier in the world, the Southend Pier. Something you need to see when you are in the area. Finally we have Chelmsford, that is known for the smacks they received from air strikes in the second world war. You can find monument of the war in this place. So in short, you need to see a lot when you are in London so try to visit here at least for a weekend. When you have more time, try to visit the places around London because they are also worth it.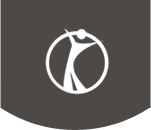 Teambuilding ideas
We would like to inspire you by providing you with interesting teambuilding ideas in the UK and abroad.
Teambuilding ideas
The best teambuilding ideas in town.
Book directly at the organising company.
No unnecessary costs
The best market prices available
Interesting links