Teambuilding Cardiff & Wales from £25 pp to £125 pp
You are the leader of a team and thought everything is running fine but lately everyone seems to be on a motivation low? Then it's about time for a unique team building in Cardiff or Wales. Everyone knows this typical work atmosphere where nobody really hates the job but still there is a clear lack of enthusiasm and ambition. It might be an old mistake that had unforeseen consequences or tensions in team member relations. Whatever it might be, a teambuilding in Cardiff and Wales will take you back to the essential realization: if there is no real team spirit, no clear goal and a will for friendly cooperation, each individual's effort is becoming almost irrelevant. Though the company might be running well, this can become a real problem on the long run. Don't hesitate and start planning your team building in Cardiff and Wales with us today.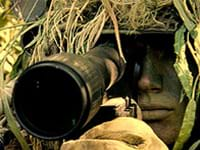 The Hunt mobile teambuilding game Cardiff
There is no time to waste! Rivalling gangs are approaching and they are very close by. You and your colleagues will have keep to your minds on the game. One mistake can have great implications. During this exciting game you will have to work together as a team in order to beat the enemy. This mobile game will take place in the centre of Cardiff.  By collecting treasures and shooting opponents you can become the winners in this game. Would you like additional information? Please fill out the form (without obligations). Good hunting!
Starting from £25 excl. VAT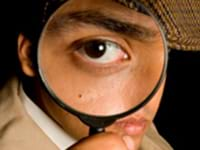 Murder mystery teambuilding mobile game Cardiff
You will need all the team spirit you can find, because this murder mystery isn´t going to solve itself. Maybe together you can find clues that the police was unable to find. Combine your teambullding skills with your group members and search the city of Cardiff for clues. Like real detectives you make photos of your surroundings. Are you going to save the day or is the murderer going to get away with this or her hideous crime. The pressure is now on you and your team members. Would you like additional information? Please fill out the form (without obligations). 
Starting from £25 excl. VAT
Team building and much more
Even though team members might have many meetings and write emails to each other on a daily basis, communication is often a key weakness in teams. There is no wonder that companies without a certain information exchange and bond between employees are on the losing side. The Teambuilding in Cardiff and Wales is getting your team members to communicate on a whole nother level: freely, with fun while taking a problem-solving approach. Another vital part of teambuilding in is trust. Different activities in our team building programme for Cardiff and Wales are especially focusing on this, for example through trust-building games. One of the most positive and popular approaches to team building is sharing a fun experience. This is often intertwined with learning experiences related to the work-field. Our knowledgeable employees are doing the best for each team building activity to reach maximum personalization, which we find important for customer satisfaction.
Team building in the United Kingdom
Team building ideas London
London, Woking, Southend-on-sea Chlemsford, etc. - Team building London
Team building ideas Liverpool
Liverpool, Ellesmere Port, Chester, Warrington, etc. Team building Liverpool
Team building ideas Birmingham
Birmingham, Wolverhampton, Worcester, Telford etc. Team building Birmingham
Team building ideas Leeds
Leeds, Castleford, Wakefield, Wetherby etc. Team building Leeds
Team building ideas Sheffield
Sheffield, Rotherham, Chesterfield, Barnsley etc. Team building Sheffield
Team building ideas Bristol
Keynsham, Bath, Chipping Sodbury etc. Team building Bristol
Team building ideas Manchester
Oldham, Rochdale, Bolton or Wiganetc. Team building Manchester
Team building ideas Leicester
Loughborough, Melton Mowbray, Coalville or Oakham. Team building Leicester
Team building ideas Coventry
Northampton, Kettering, Rugby or Royal Leamington Spa. Team building Coventry
Team building ideas Hull
Beverley, Grimsby, Scunthorpe or Selby. Team building Hull
Team building ideas Bradford
Halifax, Shipley, Brighouse or Thornton. Team building Bradford
Team building ideas Stoke-on-trent
Kidsgrove, Stone, Congleton or Crewe. Team building Stoke-on-trent
Team building ideas Wolverhampton
Wombourne, Walsall, Bloxwich or Telford. Team building Wolverhampton
Team building ideas Nottingham
Grantham, Newark-on-trent, Mansfield or Loughborough. Team building Nottingham
Team building ideas Plymouth
Plympton or Ivybridge. Team building Plymouth
Team building ideas Southampton
Portsmouth, Eastleigh, Waterlooville or Fareham. Team building Southampton
Team building ideas Reading
Newbury, Basingstoke, Farnborough or Maidenhead. Team building Reading
Team building ideas Norwich and East England
Essex, Suffolk and the rest of East England. Team building Norwich
Team building ideas Cardiff and Wales
Cardiff, Swansea, Newport and the rest of Wales. Team building Cardiff
WHY TEAM BUILDING IDEAS?
best team building

ideas in town

book directly at the

organizing company

find your inspiration

here!

the best market

prices available
---
Your activities here?
please visit the contactpage and send us a message
TEAM BUILDING A IMPORTANT EFFECT ON YOUR TEAM
Our experts at Onemotion know that team building can be important for the work climate and have a positive effect on the team and the whole enterprise for a long time. This is true whether the Teambuilding in Cardiff and Wales is used in a severely desperate situation or simply as a bonding experience with a refreshing effect.  If you decide to have your unique team building activity in Cardiff or Wales with Onemotion, you can trust in a valuable and sustainable outcome. The direct contacts to providers, fast and easy planning, secure payments and a diverse range of activities are only some of the advantages of our services.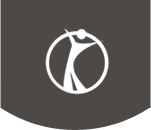 Teambuilding ideas
We would like to inspire you by providing you with interesting teambuilding ideas in the UK and abroad.
Teambuilding ideas
The best teambuilding ideas in town.
Book directly at the organising company.
No unnecessary costs
The best market prices available
Interesting links