Team building Leeds from £25 pp to £125 pp
Have you always been curious how your group of friend or colleague's function when they need to work together to accomplish something? Let's find out during one of these team building activities in Leeds! A lot of activities are about team building without you even noticing. When you are playing a game in teams you need to work together to give the best answer. But most of the times one person shouts the right answer when they know it. Use this teambuilding activity to prevent this. When you are in a team you need to communicate and deliberate when you want to give an answer. It's the same with physical tasks. There is always one person who just goes and and tries to overcome the obstacle. But when you are with a team you need discuss together and find the best way to accomplish the physical task. You all learn this during the team building activities in Leeds (if you want take it even further, check out team building Denver by Festaz)! And of course you will have a lot of fun together. During or after the activities there is enough time to relax together and talk about your experiences. When you are interested and want to do an activity that involves team building then look below for the possible options.
Onemotion/Festaz Partner & Preferred Partner quality mark
We want to achieve a very optimal experience for our customers, both in preparation and on the day of the event itself. What we see as an important indicator of quality is the time in which we cooperate with a partner to great satisfaction. That is why we have 2 quality marks that represent this idea.



Onemotion/Festaz partner Quality Mark
This partner is working with us.
The co-operation with this partner leads to a high satisfaction for customer, partner and Onemotion/Festaz.

Onemotion/Festaz Preferred Partner Mark
This Partner has been working with us for at least 3 years, resulting in a high satisfaction for customer, partner and Onemotion/Festaz.
The partner is a true expert.
Team building in the United Kingdom
Team building ideas London
London, Woking, Southend-on-sea Chlemsford, etc. - Team building London
Team building ideas Liverpool
Liverpool, Ellesmere Port, Chester, Warrington, etc. Team building Liverpool
Team building ideas Birmingham
Birmingham, Wolverhampton, Worcester, Telford etc. Team building Birmingham
Team building ideas Leeds
Leeds, Castleford, Wakefield, Wetherby etc. Team building Leeds
Team building ideas Sheffield
Sheffield, Rotherham, Chesterfield, Barnsley etc. Team building Sheffield
Team building ideas Bristol
Keynsham, Bath, Chipping Sodbury etc. Team building Bristol
Team building ideas Manchester
Oldham, Rochdale, Bolton or Wiganetc. Team building Manchester
Team building ideas Leicester
Loughborough, Melton Mowbray, Coalville or Oakham. Team building Leicester
Team building ideas Coventry
Northampton, Kettering, Rugby or Royal Leamington Spa. Team building Coventry
Team building ideas Hull
Beverley, Grimsby, Scunthorpe or Selby. Team building Hull
Team building ideas Bradford
Halifax, Shipley, Brighouse or Thornton. Team building Bradford
Team building ideas Stoke-on-trent
Kidsgrove, Stone, Congleton or Crewe. Team building Stoke-on-trent
Team building ideas Wolverhampton
Wombourne, Walsall, Bloxwich or Telford. Team building Wolverhampton
Team building ideas Nottingham
Grantham, Newark-on-trent, Mansfield or Loughborough. Team building Nottingham
Team building ideas Plymouth
Plympton or Ivybridge. Team building Plymouth
Team building ideas Southampton
Portsmouth, Eastleigh, Waterlooville or Fareham. Team building Southampton
Team building ideas Reading
Newbury, Basingstoke, Farnborough or Maidenhead. Team building Reading
Team building ideas Norwich and East England
Essex, Suffolk and the rest of East England. Team building Norwich
Team building ideas Cardiff and Wales
Cardiff, Swansea, Newport and the rest of Wales. Team building Cardiff
WHY TEAM BUILDING IDEAS?
best team building

ideas in town

book directly at the

organizing company

find your inspiration

here!

the best market

prices available
---
Your activities here?
please visit the contactpage and send us a message
LEEDS AND SURROUNDINGS
Do you live in Leeds or are you coming to Leeds to do your team building activity here? Either way you need to take your time to discover and enjoy this city. Leeds is a city in West Yorkshire and is now known for being the centre for commerce and high education. The city houses the celebrated international University of Leeds. So it's logical that there are a lot of students living in Leeds. Because of these students there are a lot of sports clubs in the city; there is a football club, american football club and cricket club. All these clubs play on a high level in their industry. Leeds is full of culture in all its forms; art, carnivals and festivals, movies, museums, nightlife, music, theatre and dance. Leeds had produced a lot of notable artists and sculptors like John Atkins Grimshaw and Henry Moore. Every year there is a carnival in Leeds. And not just a carnival, it is Western Europe's oldest West Indian Carnival and the UK's third largest after the Notting Hill and Nottingham Carnival. There is also a huge film festival in Leeds, which shows films from around the world. It is the largest film festival in the UK apart from London. Also is Leeds one of the hotspots of the UK because of the nightlife. There are a large number of pubs, bars and nightclubs here and they are opened every night because of the students who go out a lot. Leeds is not the only city in this area that you need to visit in West Yorkshire. Go and visit Wetherby. This small and authentic city is know for the cozy pubs in town. The oldest pub in town is "Brunswick Hotel', a place where locals come everyday. Another city in the area is Wakefield. This place is know for the ruins of Sandal Castle. This site was the setting for a scene in one of William Shakespeare's plays. Definitely worth going here! And then we have the city Castleford. This city is known for being the home of the designer label Burberry. If you were planning on buying a Burberry item, do it here! This makes it more special! As you can see West Yorkshire has a lot to offer, so come and experience it for yourself!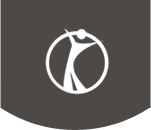 Teambuilding ideas
We would like to inspire you by providing you with interesting teambuilding ideas in the UK and abroad.
Teambuilding ideas
The best teambuilding ideas in town.
Book directly at the organising company.
No unnecessary costs
The best market prices available
Interesting links