Team building Leicester from £25 pp to £250 pp
Is it time for the annual team building Leicester event? Or do you just want to go out with your colleagues during a team building activity in Leicester? Then read further! Every day you work hard with your team or colleagues to accomplish several goals and targets which are set up from within the company. Are they challenging enough or not? This day gives you the opportunity to see if you can work better together to get more out of these targets and goals, or if you need to make the goals and targets more challenging. Doing a team building activity together is the perfect way to discover this. There is a lot of choice in team building activities. You can play a game together to see what everyone's strengths are, you can go on outdoor adventure together to get a stronger bond or you can just relax and get to know each other better during a cooking class. For every kind of company we have something to do. Read the possibilities below carefully and ask for more information when you are interested. You receive directly more (non-committal) information from the executor.
Onemotion/Festaz Partner & Preferred Partner quality mark
We want to achieve a very optimal experience for our customers, both in preparation and on the day of the event itself. What we see as an important indicator of quality is the time in which we cooperate with a partner to great satisfaction. That is why we have 2 quality marks that represent this idea.



Onemotion/Festaz partner Quality Mark
This partner is working with us.
The co-operation with this partner leads to a high satisfaction for customer, partner and Onemotion/Festaz.

Onemotion/Festaz Preferred Partner Mark
This Partner has been working with us for at least 3 years, resulting in a high satisfaction for customer, partner and Onemotion/Festaz.
The partner is a true expert.
Team building in the United Kingdom
Team building ideas London
London, Woking, Southend-on-sea Chlemsford, etc. - Team building London
Team building ideas Liverpool
Liverpool, Ellesmere Port, Chester, Warrington, etc. Team building Liverpool
Team building ideas Birmingham
Birmingham, Wolverhampton, Worcester, Telford etc. Team building Birmingham
Team building ideas Leeds
Leeds, Castleford, Wakefield, Wetherby etc. Team building Leeds
Team building ideas Sheffield
Sheffield, Rotherham, Chesterfield, Barnsley etc. Team building Sheffield
Team building ideas Bristol
Keynsham, Bath, Chipping Sodbury etc. Team building Bristol
Team building ideas Manchester
Oldham, Rochdale, Bolton or Wiganetc. Team building Manchester
Team building ideas Leicester
Loughborough, Melton Mowbray, Coalville or Oakham. Team building Leicester
Team building ideas Coventry
Northampton, Kettering, Rugby or Royal Leamington Spa. Team building Coventry
Team building ideas Hull
Beverley, Grimsby, Scunthorpe or Selby. Team building Hull
Team building ideas Bradford
Halifax, Shipley, Brighouse or Thornton. Team building Bradford
Team building ideas Stoke-on-trent
Kidsgrove, Stone, Congleton or Crewe. Team building Stoke-on-trent
Team building ideas Wolverhampton
Wombourne, Walsall, Bloxwich or Telford. Team building Wolverhampton
Team building ideas Nottingham
Grantham, Newark-on-trent, Mansfield or Loughborough. Team building Nottingham
Team building ideas Plymouth
Plympton or Ivybridge. Team building Plymouth
Team building ideas Southampton
Portsmouth, Eastleigh, Waterlooville or Fareham. Team building Southampton
Team building ideas Reading
Newbury, Basingstoke, Farnborough or Maidenhead. Team building Reading
Team building ideas Norwich and East England
Essex, Suffolk and the rest of East England. Team building Norwich
Team building ideas Cardiff and Wales
Cardiff, Swansea, Newport and the rest of Wales. Team building Cardiff
WHY TEAM BUILDING IDEAS?
best team building

ideas in town

book directly at the

organizing company

find your inspiration

here!

the best market

prices available
---
Your activities here?
please visit the contactpage and send us a message
LEICESTER AND SURROUNDINGS
Leicester is the city we all know, since a few years, because of the football team. Leicester City F.C. is the surprise of the last few years in the national and international football league. This made this small city famous in no time. But Leicester has more to offer. You can go shopping here, eat and drink, go to museums, go to a theatre and look at the beautiful landmarks that the city is full of. Leicester is counting seven museums, so you at least need to visit one when you are in the city. Around Leicester there are more beautiful places you can visit. For instance Loughborough. This town near to Leicestershire is full of art and culture. When you walk through the city you walk past beautiful churches, a old station and memorials. Loughborough also has five museums, the largest is the Charnwood Museum. In Leicestershire we also have the town Melton Mowbray. This town is promoted as the Rural Capital of Food. The Stilton cheese comes from and is still made in Melton Mowbray. Also the town has a signature pie, the Melton Mowbray pork pie. So you definitely need to try these dishes when you are here! Coalville is another town you can visit when you are in the area. Like the name is already indicating was coal-mining the main product of Coalville in the industrial revolution. You can still see traces of this in the architecture. It is a beautiful city so when you like architecture you definitely need to go here and go for a walk. In the surroundings of Leicester we also have the town Oakham. Oaktown is a small town in the west of Rutland Water, one of the largest man-made lakes in Europe. There are a lot of beautiful landmarks here like the All Saints' Church and Oakham Castle. Leicester and the surrounding towns have a lot to offer so come here for your team building activity.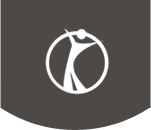 Teambuilding ideas
We would like to inspire you by providing you with interesting teambuilding ideas in the UK and abroad.
Teambuilding ideas
The best teambuilding ideas in town.
Book directly at the organising company.
No unnecessary costs
The best market prices available
Interesting links