Team building Liverpool from £25 pp to £250 pp
Looking for a team building Liverpool? Is there a problem within your group of friends or group of colleagues that you want to sort out? A team building activity can help you with this! When you work together as a team, to accomplish something together, it's essential that you communicatie in a good way and that everyone takes a clear role in the team. In a team there is always one leader, there can not be two leaders. This is maybe also a problem in your group of colleagues or friends. When two people want to take the lead then in the end nobody takes the lead and this is a problem for the whole team. Try to find the balance of the team again by playing a game that involves team building or by trusting each other and share personal information. Of course the team building activities are not all about sorting out problems and improving your connection, most of the time it is just about having fun together! A good place to have fun in England is Liverpool (if you want take it even further, check out team building San Francisco by Festaz). In this young and vibrant city everything is possible and nothing is too crazy. Did we make you enthusiastic? Then look at the possible activities underneath and ask for more information.
Onemotion/Festaz Partner & Preferred Partner quality mark
We want to achieve a very optimal experience for our customers, both in preparation and on the day of the event itself. What we see as an important indicator of quality is the time in which we cooperate with a partner to great satisfaction. That is why we have 2 quality marks that represent this idea.



Onemotion/Festaz partner Quality Mark
This partner is working with us.
The co-operation with this partner leads to a high satisfaction for customer, partner and Onemotion/Festaz.

Onemotion/Festaz Preferred Partner Mark
This Partner has been working with us for at least 3 years, resulting in a high satisfaction for customer, partner and Onemotion/Festaz.
The partner is a true expert.
Team building in the United Kingdom
Team building ideas London
London, Woking, Southend-on-sea Chlemsford, etc. - Team building London
Team building ideas Liverpool
Liverpool, Ellesmere Port, Chester, Warrington, etc. Team building Liverpool
Team building ideas Birmingham
Birmingham, Wolverhampton, Worcester, Telford etc. Team building Birmingham
Team building ideas Leeds
Leeds, Castleford, Wakefield, Wetherby etc. Team building Leeds
Team building ideas Sheffield
Sheffield, Rotherham, Chesterfield, Barnsley etc. Team building Sheffield
Team building ideas Bristol
Keynsham, Bath, Chipping Sodbury etc. Team building Bristol
Team building ideas Manchester
Oldham, Rochdale, Bolton or Wiganetc. Team building Manchester
Team building ideas Leicester
Loughborough, Melton Mowbray, Coalville or Oakham. Team building Leicester
Team building ideas Coventry
Northampton, Kettering, Rugby or Royal Leamington Spa. Team building Coventry
Team building ideas Hull
Beverley, Grimsby, Scunthorpe or Selby. Team building Hull
Team building ideas Bradford
Halifax, Shipley, Brighouse or Thornton. Team building Bradford
Team building ideas Stoke-on-trent
Kidsgrove, Stone, Congleton or Crewe. Team building Stoke-on-trent
Team building ideas Wolverhampton
Wombourne, Walsall, Bloxwich or Telford. Team building Wolverhampton
Team building ideas Nottingham
Grantham, Newark-on-trent, Mansfield or Loughborough. Team building Nottingham
Team building ideas Plymouth
Plympton or Ivybridge. Team building Plymouth
Team building ideas Southampton
Portsmouth, Eastleigh, Waterlooville or Fareham. Team building Southampton
Team building ideas Reading
Newbury, Basingstoke, Farnborough or Maidenhead. Team building Reading
Team building ideas Norwich and East England
Essex, Suffolk and the rest of East England. Team building Norwich
Team building ideas Cardiff and Wales
Cardiff, Swansea, Newport and the rest of Wales. Team building Cardiff
WHY TEAM BUILDING IDEAS?
best team building

ideas in town

book directly at the

organizing company

find your inspiration

here!

the best market

prices available
---
Your activities here?
please visit the contactpage and send us a message
LIVERPOOL AND SURROUNDINGS
Liverpool is known for the nightlife. When you do your team building activity you can definitely end your day well with your friend or colleagues in the pub or club. But the city has a lot more to offer! The architecture in Liverpool is stunning. The buildings are high, authentic and characteristic. And do not forget to look up when you walk in Liverpool because on top of some building you can find something special like the 'Liverbird'. Next to this special creature on top of building you can find another creature on the ground. The 'superlambananas'. They come in every color and size. When you want to visit museums, Liverpool is the right place for you to go. There are a great number of museums here like Tate Liverpool, International Slavery Museum and the Museum of Liverpool. The best thing about the museums in Liverpool is that you can excess them for free! Except for the Beatles museum. This museum tells you the story of the Beatles who started in Liverpool. Most men know Liverpool for the football clubs. Liverpool had two football clubs: Liverpool FC and Everton. Both stadions are open for visits and tours. It is also a really special experience to watch a football game in one of these stadions. Not only Liverpool is a place worth visiting, also the places around Liverpool have something special. The place Ellesmere Port is known for the National Waterways Museum, the Blue Planet Aquarium and the Cheshire Oaks Designer Outlet. Another place you need to visit is Chester. This 'walled city' has still some beautiful medieval buildings. When you walk in the Chester you do not know if you accidentally walked into the film set of Harry Potter or if you are in a small city. At least we have Warrington, the city hall here is stunning and something you need to see when you are in the area. So you can say that when you are in Liverpool you also need to take your time to pay a visit to the surrounding cities.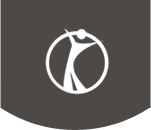 Teambuilding ideas
We would like to inspire you by providing you with interesting teambuilding ideas in the UK and abroad.
Teambuilding ideas
The best teambuilding ideas in town.
Book directly at the organising company.
No unnecessary costs
The best market prices available
Interesting links